VELUX windows from a VELUX Certified Installer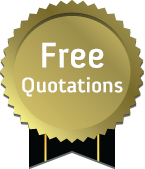 Buy, replace or repair a VELUX window through us and you'll be in the safest of hands. As Portsmouth's only VELUX Certified Installer, we are able to offer a totally unrivalled service, both on quality of workmanship and on price.
With us, you can maximise the potential of the aesthetically appealing VELUX window by using it to draw in natural daylight into your Portsmouth home. You can also install a superb VELUX roof window as part of a loft conversion, to create a sunroom or atrium and further enhance the resale value of your property.
Whatever may be your reasons for installing VELUX windows, get in touch with us to benefit from a professional installation service.
Quality roof window installations
Our qualified VELUX window installers are experienced in fitting, repairing and replacing a wide selection of roof window styles that seamlessly merge in with your existing decor, and also deliver the desired insulation. Our VELUX window installations are gaining popularity with our Portsmouth customers for a range of reasons, including:
You'll be buying from a VELUX Certified Installer
All VELUX windows are guaranteed for 25 years
Wide opening angle allows proper circulation of air
Choice of a variety of design options
Double glazing for improved sound and heat insulation
Illumination of dark spaces with natural light
Contact us today and brighten up your home with VELUX windows, on 023 9383 8272.