Roofers in Portsmouth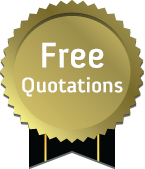 Seaside town roofs take a beating - and Portsmouth is no different. Being on the south coast, and therefore open to the prevailing winds, the roof on your home needs to be kept in tip-top condition. Whether you are keen to fit a new roof to your home, fix a small leak or a slipped tile, or do a full refurbishment on a roof in or around the Portsmouth area; call us.
We're local roofers who have been providing affordable services in, around and across Portsmouth for years. Whatever kind of work it may be, we offer personalised solutions that meet your unique needs and, more importantly, we aim to make sure that they are just right for your budget.
We offer an end-to-end range of roofing services
No matter if you require planned or emergency repairs, are experiencing a minor leak, need a total refurbishment or a new roof installing, you can be confident that we will proactively respond to your roofing needs. We're expert roofers who provide a selection of roofing services, as explained here.
Reasons to choose us as your roofer
We'd like to think that there are lots and lots of reasons that you would choose us to be your roofer in Portsmouth, but here are a few of the key ones.
All we do is roofing - we know our trade brilliantly because roofing is all we do
We're long established - and businesses become long established for a reason
We're Trustmark Approved - meaning we follow standards laid down by the Government.
City & Guilds trained - as well as learning 'on the tools' our staff are City & Guilds trained
We offer free quotations - and there's no hard sell or obligation to buy from us
Call today and speak with a professional
Whether you have a planned or emergency requirement, feel free to call us and we'll visit you to provide you to talk through your individual needs, requirement and budgets.
Get in touch today by calling us on 023 9383 8272.