Reliable chimney repairs and maintenance in Portsmouth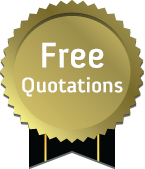 If you want to ensure that your chimney continues to function properly, you must keep it in tip-top shape and provide a regular maintenance service.
Prolonged exposure to the ravages of nature can reduce its effectiveness, as well as cause noxious gases and fumes, such as carbon monoxide to be released through it, posing a potential health hazard in your home.
Call us. We are a specialist team of fully qualified roofers who you can trust to provide reliable chimney repairs and maintenance services.
We are experienced in repairing and maintaining a wide variety of stacks, and can effectively resolve any malfunctioning chimneys that you may have.
We offer free consultations on all our services
Whatever may be the type of problem that you are facing with your chimneys, you can get in touch with us for advice on the best possible course of action.
We are available on call to offer a free consultation service and can visit your home to inspect your chimney, and advise you on the type of repairs that you may need.
Our extensive range of insurance-backed repairs services cover:
Re-pointing mortars
General safety inspections
Chimney flashing repairs
Gas cowl fitting service
Old chimney restoration
Sealing unused chimneys and flues
Call now to discuss your roof repairs and maintenance needs in Portsmouth, and for a free consultation service. Dial 023 9383 8272 today and you'll benefit from a free estimate.