Specialist flat roof installation & repairs in Portsmouth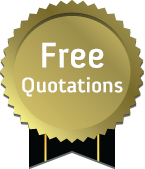 Whilst flat roofing can be inexpensive to fit, it can require frequent maintenance - certainly if it is on a South facing roof. Heat from the sun can cause cracking and peeling and this leads to leaks. Whether you need to fit a new flat roof or repair existing ones, our specialist roofing team are here to resolve your problems. We are experienced in installing top-performance felt and fibreglass flat roofing systems for domestic customers across Portsmouth.
We offer a customised service that covers new roof installation, repairs, leak detection, refurbishments and maintenance. As against traditional flat roofs which are prone to manifold problems, we design long-lasting and maintenance-free solutions.
Choose from an array of one-stop flat roofing services
No matter the type of requirement that you may have, we offer a comprehensive selection of one-stop installations and repairs.
Domestic customers can take advantage of our wide range of flat roof installation and repair servicess that cover:
Installation of new flat roofs
Roof repairs to damaged and worn-out roofs
Fibreglass or built-up felt roof installation
Maintenance services for flat roofs
Flat to pitched roof conversion
Get in touch with us for a personalised flat roof installation or repair service. Call us today to take advantage of the free estimates that we offer on all flat roof solutions, on 023 9383 8272. Our prices are always affordable and the level of service we offer is unmatched in the area.