Cost-effective commercial roofing around Portsmouth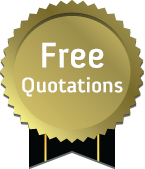 With the dynamic developments in the commercial and industrial construction sector, our team of highly skilled, committed, CSCS accredited commercial roofing contractors offer flexibility that helps overcome the ever-growing challenges in this sector. We're the area's recognised experts in the field of commercial roofing.
We offer high quality industrial and commercial roofing solutions in Portsmouth that cover new build, refurbishments and maintenance projects.
Whatever your roofing specifications, from single ply, standing seam to steel cladding, we offer cost-effective yet like for like alternative roofing materials that help achieve your budget.
Choice of traditional and modern roofing solutions
However unique may be your project requirements, our highly experienced workforce offer a wide selection of traditional and contemporary roofing solutions that we customise to meet exacting standards. Our new build commercial roofing services covers:
Single ply roofing
Mastic asphalt roofing
Standing seam roofing
Slate, lead and tile roofs
Polycarbonate roofing
Liquid coatings
Corrugated roofs
Sealoflex rubber roofing
We implement all new build, refurbishment and maintenance projects in Portsmouth, in line with existing building and HSE regulations. Call us for free advice on our high quality and highly competitive industrial and commercial roofing solutions. Contact us now on 023 9383 8272.