Benefit from traditional and modern guttering services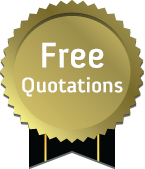 If you have a guttering system which is in need of some repairs, rain water can over time seep into your walls and cause colossal structural damage to the foundation of your home in Portsmouth. We don't need to tell you that this can lead to major problems down the line and should be repaired as soon as possible.
Whether you're looking to have repairs done to a traditional or modern guttering system, call us. We are experienced at repairing and replacing an extensive selection of contemporary and traditional guttering systems and do so at very affordable rates.
From UPVC to aluminium and cast-iron gutters and downpipes, we provide gutter repairs for a wide range of damaged, slipped or incorrectly fitted traditional and modern guttering systems across Portsmouth
We offer highly competitive and cost-effective gutter repairs
Whatever you need, you can trust us to offer highly competitive rates on all guttering installations.
We offer a comprehensive selection of cost-effective guttering solutions to domestic customers across Portsmouth that cover:
New guttering installations
Gutter repairs and maintenance
Down pipe and fall pipe cleaning
General guttering services
If you are keen to benefit from low-maintenance, corrosion-resistant and aesthetically pleasing gutter repairs, get in touch with our helpful roofing team today. Contact us on 023 9383 8272 to take advantage of the free estimates that we offer.